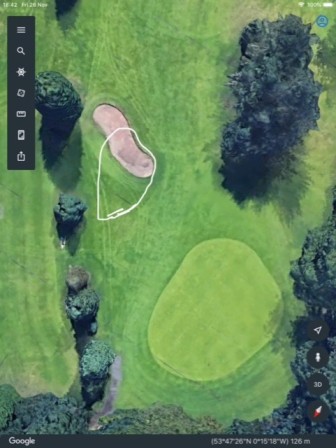 As the Golf Club continues its progress with improving drainage on the course. Kristian our Head Greenskeeper would like to start the next project. He is going to remove the Bunker near to the Green on the 3rd Hole. This will be replaced with a small pond which will have underground drainage pipes running into it to remove as much water as possible in the area leading up to the Green.
The Pond will also have an overflow drain to ensure the water can run away safely in a controlled manner into our drainage system and so making sure the pond will not overflow. As we are all well aware the area close to the 3rd Green is notoriously wet in Winter.
People may not be aware of this but talking to Keith North, he said that before the land was a golf course.
The area where both the 2nd and 3rd hole are now was a flood plain, which he used to play in when was growing up. See photo below

For and On behalf of the Board

Keith Hardy